WELCOME
to the world of "SPUDMAN"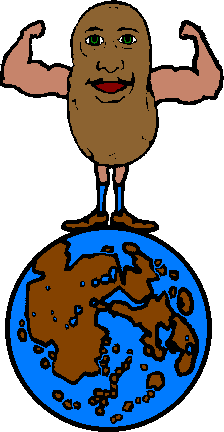 Since this is your first connection we want to extend a special warm welcome.
For years we ran a Wildcat! 5 system. Spud's World BBS has been around
for 17 years. Spud's World went online for the first time in December 1991.
The board ran on an 386 DX 40 back in the old days.
The system now runs on an offline server, hosted by PowWeb.
There have been many change to the board 
since its ANSI days. The Board is up on the Internet 24 HRS a day seven days a week.
We are a family oriented board so if your looking for Porn go somewhere else.