FATIMA PILGRIMAGE MAY 2000
SPIRITUAL DIRECTOR FATHER NICHOLAS GRUNER
(HOW CAN YOU HELP OUR LADY OF FATIMA BRING PEACE TO THE WORLD?)
CLICK HERE TO VIEW A THUMBNAIL VERSION OF THIS PAGE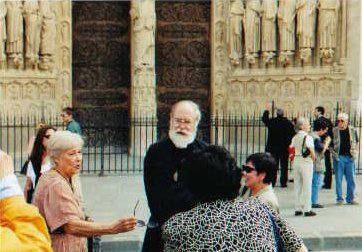 Father Gruner in front of Notre Dame Cathedral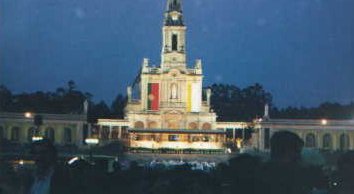 Fatima May 12th, 2000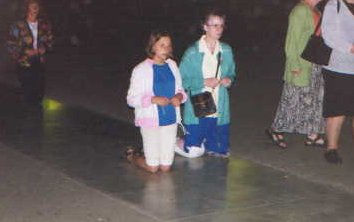 Doing penance at Fatima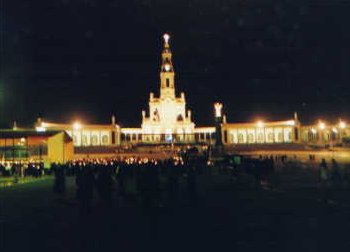 Fatima just before the night procession 05/12/2000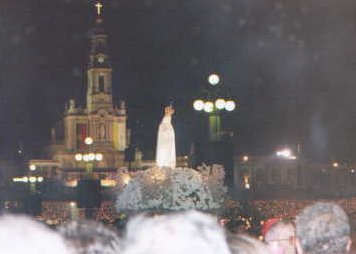 Procession begins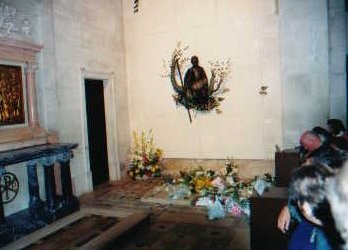 Inside the Cathedral at Fatima, burial site of Francisco Marto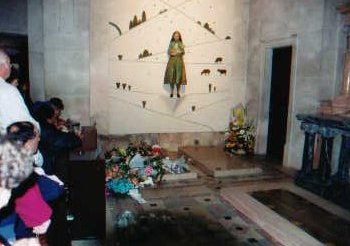 Burial site of Jacinta Marto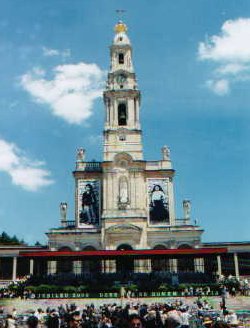 Cathedral after the beatification 05/13/2000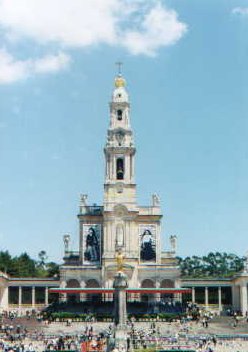 More pictures of Cathedral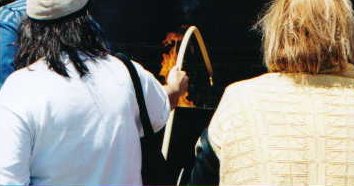 Burning Candles for special favors from our Lady

Wider angle shot of fire pit next to shrine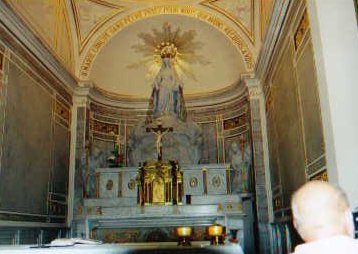 Paris France, Convent Chapel of rue du Bac Where Our Lady gave us the Miraculous Medal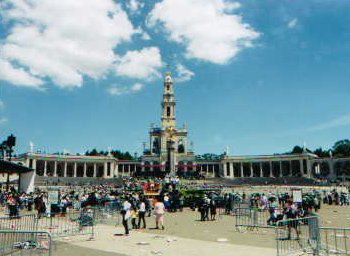 Another Picture of Fatima Shrine grounds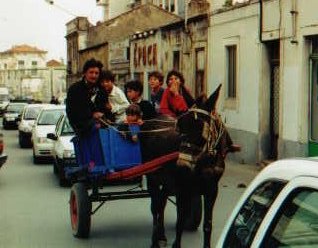 May 2000? At today's gas prices not a bad idea.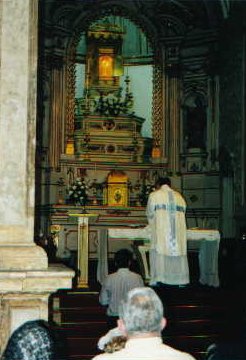 Father saying mass at the church of St. Stephen now named Church of the Holy Miracle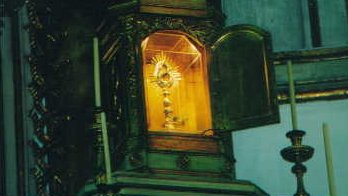 The Holy Miracle of Santarem (Click here to read the story)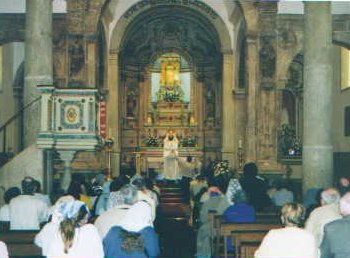 Consecration of the Holy Eucharist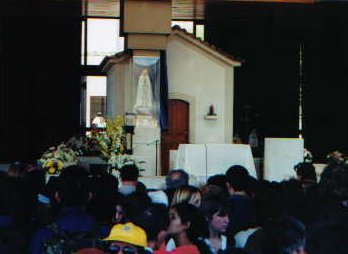 Shrine of Fatima (Click here to see The Fatima Ave)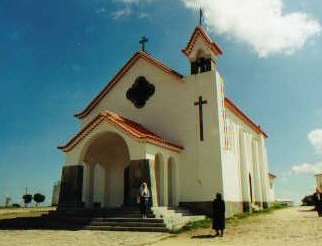 Church we visited near Fatima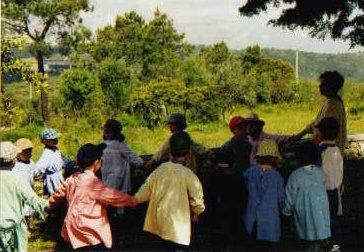 Children playing in church yard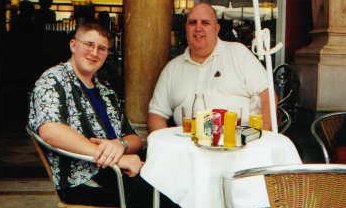 My son and I eating lunch in downtown Lisbon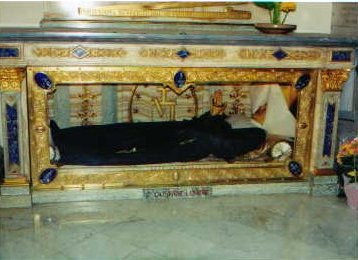 The Incorrupt body of St. Catherine Laboure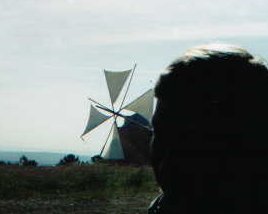 A Windmill right out of the original Fatima Movie. They still exist.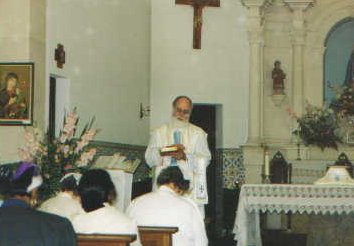 Father saying Mass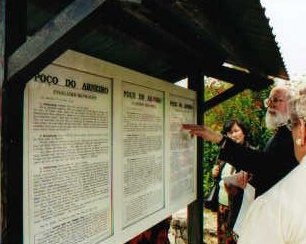 Near the well of the first apparition just down the hill from the children's home.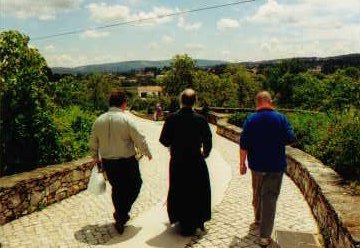 I just love this picture. It's one of the best shots I took on this trip.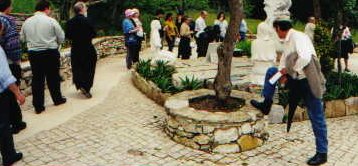 The Well of the first apparition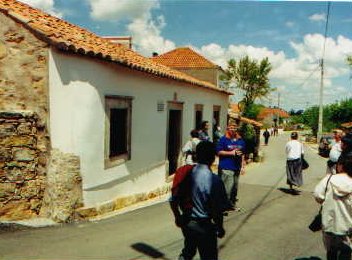 Town where the children lived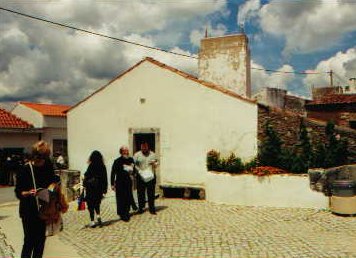 Lucy's House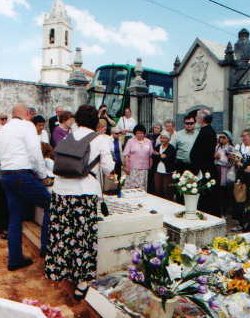 Original Grave sites. Flowers are on the grave of Francisco and Jacinta brother who died a week before our visit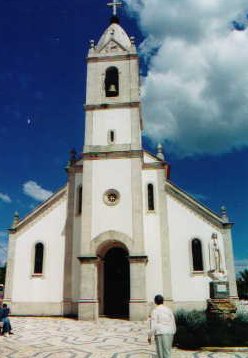 Church where the children where baptized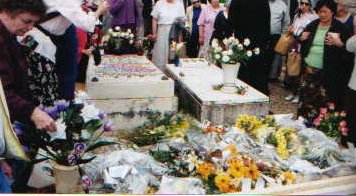 Another look at the original grave site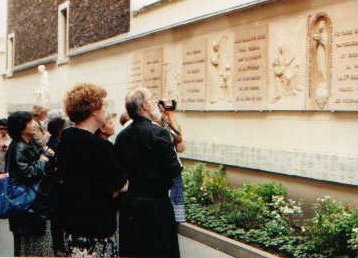 Paris, France site of the Miraculous Medal

The Group May 2000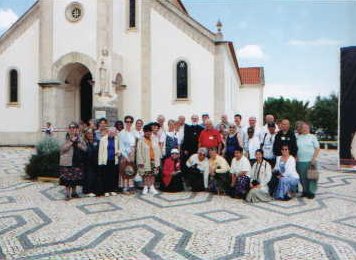 Another Picture of the Group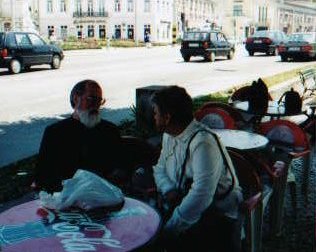 Eating lunch in Coimbra, Portugal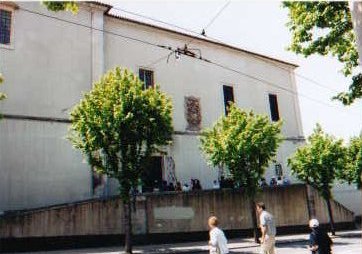 Sister Lucy's Convent in Coimbra, Portugal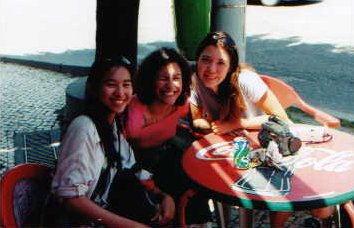 The wild bunch, great group of young Catholics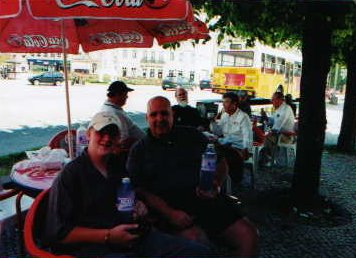 My son and I enjoying lunch in Coimbra with the group.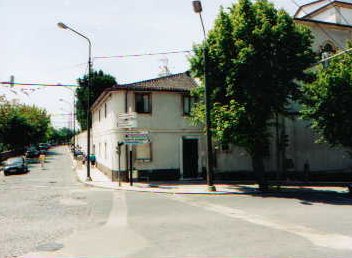 Another picture of the Convent in Coimbra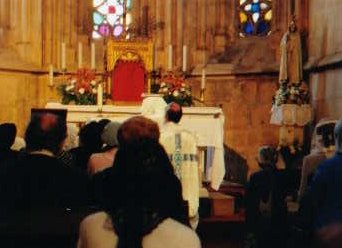 Father saying Mass

Portugal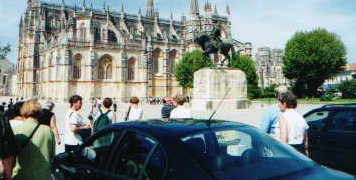 Portugal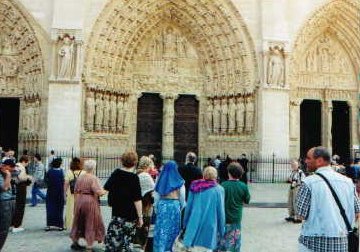 Notre Dame Cathedral Paris France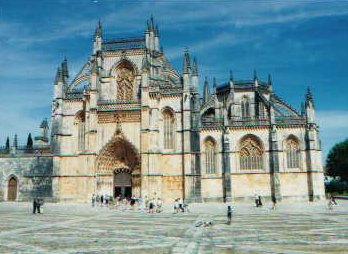 Portugal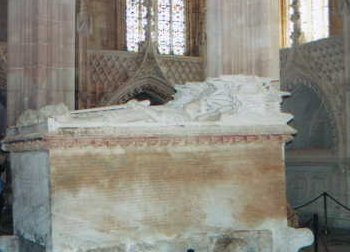 Portugal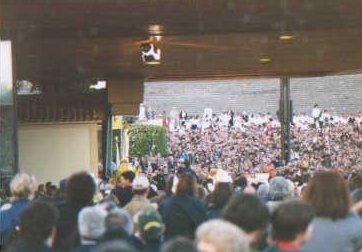 Pope John Paul II visits the Shrine of Fatima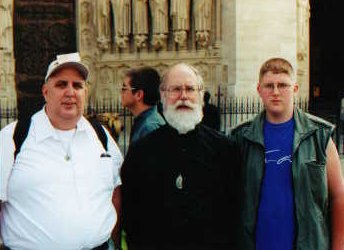 Paris, France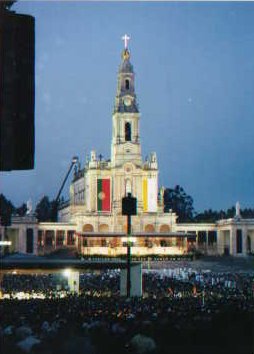 Fatima at night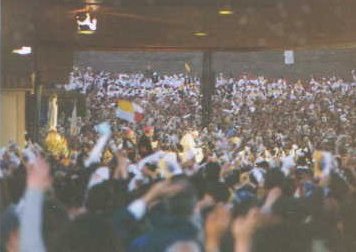 Pope leaves the shrine

This HTML document was produced Ray Kolman
- Copyright © 2000 Mr. Raymond A Kolman -
You can request these pictures E-Mailed to you for your personal viewing.
You can not reproduce any of these pictures without first donating to The Fatima Crusader call 1-800-845-3047 and give them a donation to help spread the word of our Lady of Fatima through out the world. Pray the rosary daily for the conversion of Russia to our Ladies Immaculate Heart.
You can also reach me by E-mail at the following address: spudman@spudsworld.org